WE'RE BACK!
Join us as we kick-off the 2021 season, with a brand-new lineup of pre-recorded 92Y programming, presented in our Temple Sanctuary. We encourage pre-registration, as seating is limited.
NOTE – Due to the increased Covid-19 cases in our area, we will continue to enforce masks and social distancing. Proof of full vaccination or a negative Covid test (within 72 hours prior to event) is also required to attend TBI events at this time.
Doors open at 7:00 pm – $10 per person 
FREE ADMISSION FOR TBI MEMBERS
payable in advance or at the door (cash only)
Registration info is found at the bottom of this email
Thurs. October 21 – 7:30 PM
Understanding the New Israeli Government: Prospects for Peace, and the Role for the U.S.
Conflict between Israelis and Palestinian along three fronts — Jerusalem; Gaza and within Israel proper fractured an already tenuous status quo. Meanwhile in a surprising turn in Israeli politics, a new government was formed — the first in a decade without Benjamin Netanyahu at its head. Join Aaron David Miller, Khalil Shakiki, David Horovitz and Elise Labott, four veteran analysts, practitioners and journalists as they assess these developments and weigh their consequences for the conflict between Israelis and Palestinians, their impact on the region and relations with the Biden Administration. (rec. 6/28/21)
Thurs. November 4 – 7:30 PM
Ethel Rosenberg: An American Tragedy
In June 1953, Julius and Ethel Rosenberg were led from their prison cells on Death Row and electrocuted. Battling political paranoia, anti-Semitism, misogyny, and her profound love and loyalty to her husband, she refused to incriminate him, despite government pressure. Much new evidence has surfaced since then including tragic prison letters sent over a three-year period, two of them in solitary confinement. Join Anne Sebba & Bill Goldstein as they discuss the resonant story of what happens when a government motivated by fear tramples on the rights of its citizens. (rec. 6/15/21)
Thurs. November 18 – 7:30 PM
Confronting Hate in a Divisive Era
Rabbi Marc Tanenbaum, a seminal 20th century figure in interfaith and race relations around the world, was deeply involved in the historic Vatican II Council, which promulgated a landmark encyclical on Catholic-Jewish relations. As our nation—and world—is ever more refracted by intolerance and its tragic aftermath, this introspection is timely and relevant. Rabbi Peter Rubinstein, Dr. Georgette Bennett, Dr. Reverend Katharine Henderson, and Daisy Khan discuss how we continue these efforts and gain a better understanding of what it means to confront hate in a divisive era. (rec. 10/20/20)
LOOKING AHEAD…
Thursday, December 2 – 7:30 pm
'Saving Justice: James Comey in Conversation w/ Dan Abrams'
Thursday, December 16 – 7:30 pm
'Celebrating the Life & Legacy of Debbie Friedman: An Evening of Conversation & Storytelling'
Thursday, January 6 – 7:30 pm
'Threats Facing Israel in a Changing Middle East w/Naftali Bennet and Dan Senor'
Wed. January 19 – 7:30 pm
Roadblocks to Peace: Einat Wilf and Adi Schwartz in Conversation with Rabbi Peter Rubinstein'
Wed. February 2 – 7:30 pm
'Challenges now & in the Future: A Time for Reflection and Hope'
Titles are currently pending for the following dates:
Wednesday, February 16 – 7:30 pm
Wednesday, March 2 – 7:30 pm
Tuesday, March 15 – 7:30 pm
Wednesday, March 30 – 7:30 pm 
COMPLETE THE REGISTRATION FORM BY CLICKING HERE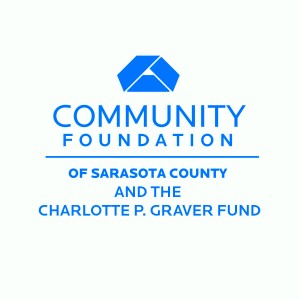 The Charlotte P. Graver Fund
of the Community Foundation
of Sarasota County is again
sponsoring this season's
92nd St Y broadcasts.