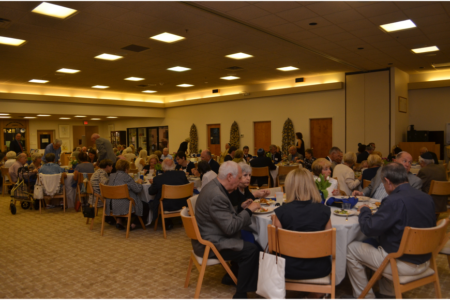 Join us for our monthly Shabbat dinners!
Every first Friday of the month (except December, as we have a wonderful Chanukah celebration) our Congregational Shabbat Dinner brings together Temple Beth Israel members, family, friends and guests from the local community!
This is always a lively evening! Every experience is different, from global cuisines to a range of activities and interactive Shabbat experiences. We provide vegetarian options for all of our meals & children are welcome!
Dinners will be held at 6:00 P.M. followed by evening services.