The Israel Committee of Temple Beth Israel of Longboat Key, FL is honored to present the Inaugural Israel Weekend with special guest Rabbi Meir Azari
March 6th – 8th, 2020
THE TWINNING OF TEMPLE BETH ISRAEL, LONGBOAT KEY, FL AND THE BEIT DANIEL SYNAGOGUE, TEL AVIV, ISRAEL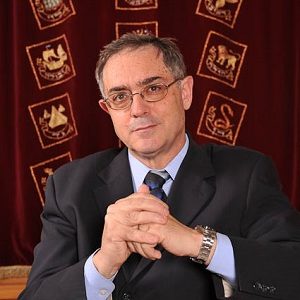 In the Spring of 2019, the Temple Beth Israel Board of Trustees adopted the plan of twinning our  Congregation with the Beit Daniel Synagogue Community in Tel Aviv, Israel. Beit Daniel had been first the dream, and then the life-long special project of Temple members Ruth and Gerard Daniel. Since Ruth's death in 2006, Gerry had carried on that passion for both of them, immersing us in the special relationship between our two Jewish communities.
With Gerry's death in December 2018, that unique passion he and Ruth had for the synagogue that bears the Daniel name might have been lost to us; those of us who had inherited that passion from them didn't know what the future might hold in store. It was then, following Gerry's death, that a conversation began between Rabbi Peter Kasdan, Chair of the TBI  Speakers Committee and Rabbi Meir Azari, Rabbi of Beit Daniel. We then followed up with Rabbi Stephen Sniderman of TBI and Isaac Azerad, TBI's Executive Director. The conversation turned to the idea of "twinning" our two congregations so as to create a unique environment here in Sarasota County that would embrace both the Beit Daniel family in Tel Aviv and the entire Reform Movement in Israel of which Beit Daniel is such an integral part.
How fortunate we are to be able to welcome back to our congregation and community one of the leaders of Reform Judaism in Israel, Rabbi Meir Azari, Senior Rabbi and Executive Director of the Daniel Centers for Progressive Judaism in Tel Aviv, Israel. Rabbi
Azari has spoken at Temple Beth Israel many times, as our Kallah Scholar in March, 2016 and, most recently, at the Memorial Service for Gerry Daniel held in our Temple Sanctuary last February.
Under Rabbi Azari's leadership, and with support from the Daniel family and many others,Beit Daniel has grown into the Daniel Centers for Progressive Judaism with three Kehilot throughout Tel Aviv. Rabbi Azari will be flying here just a few days before
he is scheduled to speak to us. He will bring us the latest, most up-to-the-minute views of the Reform Movement in Israel.
The Israel Weekend will include the following events and presentations:



Shabbat Evening Celebration, March 6th 5:30 pm

Erev Shabbat Dinner ($30 – Advance Reservations required) 7:30 pm – Erev Shabbat Service Rabbi Azari will address: "REFORM JUDAISM IS GROWING IN ISRAEL, BUT…."
*Shabbat Morning, March 7th @ 10:00 am


"REFORM JUDAISM'S ROLE IN AN ISRAEL WITH NEW LEADERSHIP" *(Following Rabbi Azari's presentation on Saturday Morning everyone in attendance is invited to partake of the Shabbat Café, coordinated by Elise Galinsky)
Sunday Morning, March 8th @ 9:30 am
"HOW REFORM JEWS IN SARASOTA COUNTY, WORKING WITH REFORM JEWS IN
TEL AVIV CAN, TOGETHER, CREATE A SAFER AND MORE EGALITARIAN ISRAEL"
Sunday Afternoon, March 8th @ 12 Noon
A PRIVATE TOUR OF SARASOTA'S IMPACTFUL EXHIBIT "EMBRACING OUR DIFFERENCES" LEAD BY ITS EXECUTIVE DIRECTOR, SARAH WERTHEIMER
(All who wish to be part of this Private Tour should pre-arrange car pools from the Temple to the Exhibit and then back to the Temple. Those members living at the Sarasota Bay Club (SBC) who have pre-registered will take their Private Bus to the exhibit and, when the Exhibit visit ends, will be returned to the SBC)