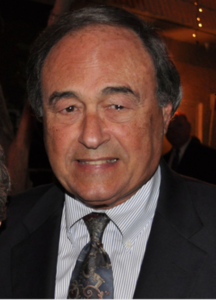 Welcome to the Temple Beth Israel website. I hope that you will find this website useful as a gateway to the programs and resources that are available at our congregation.
Temple Beth Israel is an adult congregation that serves as The Center of Jewish Living on Longboat Key.  Our programming emphasizes adult education including the Rabbi Michael B. Eisenstat Miniversity that incorporates lectures on music, drama, cooking, history and other timely topics. Other activities include very active Women's and Men's clubs, congregational dinners, a variety of stimulating field trips, programs by visiting scholars and social action programs. Our Temple is also the home of live and pre-recorded simulcasts from the 92Y in New York, which are enjoyed by the entire community.
Our Friday night services, led by Rabbi Stephen L. Sniderman, are complete with a renowned choir and choir director. On Saturday mornings, Rabbi Sniderman leads a lively and interesting Torah discussion as part of a more traditional service.
We are very proud to be a vibrant and growing congregation and look forward to your participation. If you have any questions, or would like additional information, please feel free to contact me, or any member of our staff, at any time.
Best wishes,

Robert Vigder, President