The Institute of Jewish Continuing Education is committed to the development of educational programs and activities for members of the Congregation and for the community at large, in order to increase the knowledge of Jewish Heritage and tradition. This year's courses span a wide range of subjects to capture the interest of many.
TBI Miniversity 2017-2018 Registration
Sessions are FREE to Temple Beth Israel Members.
For guests, sessions are $10.00 per person in advance and $15.00 at the door.
All sessions will be held at 2:00 P.M. unless otherwise stated.
**Due to copyright laws films are only open to TBI Members.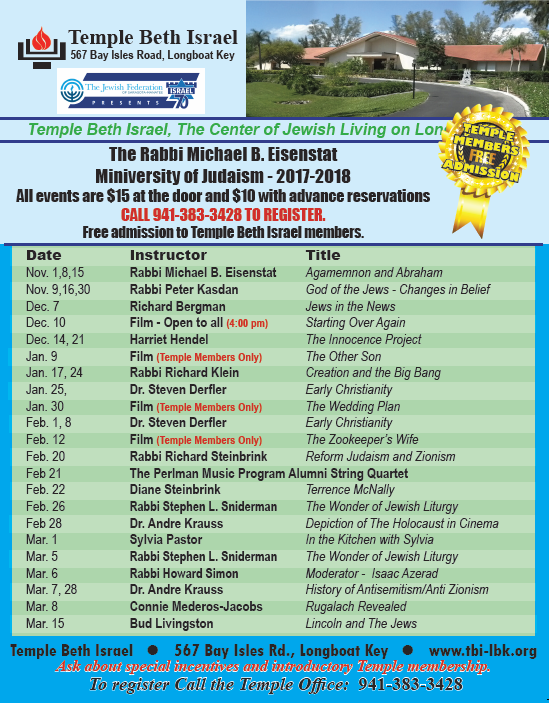 NON-MEMBERS GUESTS, PLEASE CLICK HERE TO REGISTER FOR MINIVERSITY PROGRAMS.
If you would prefer to fill out a printable registration form, please click here to print.
Reserve the program(s) you wish to attend by completing the form below. You can pay via credit card or e-check online.