The Social Action Committee, under the direction of Alice Blueglass,  organizes and facilitates social action efforts to assist local community programs in supporting the community.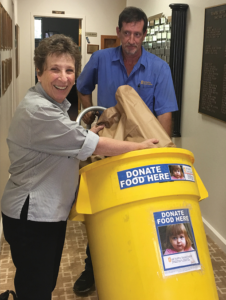 They have developed a strong partnership with Turning Points, a local non-profit organization which  provides a remarkable variety of services designed to assist individuals and families on their path to financial stability and independence. Turning Points is the one stop shop for preventing and ending homelessness in our community.
Collecting food for two local food banks, Manatee Food Pantry and All Faiths Food Bank of Sarasota, has been an on-going effort over the years. This past September, Alice and other temple members visited Turning Points  meal service program. They saw the nearly-bare shelves and immediately offered to help. With the support of many Temple members during the High Holy Days, SAC was able to collect and donate over 120 bags of food that weighed nearly 1,000 pounds to local food banks!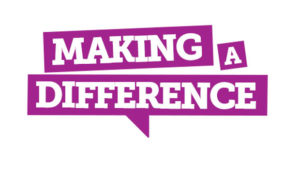 In Sarasota and Bradenton, there are many opportunities to volunteer at a wide variety of organizations. The following are just a very few:
The Literacy Council of Sarasota; JFCS's mentoring and tutoring programs; Selby Library's Books in a Basket (reading to preschoolers); All Faiths Food Bank; Boys and Girls Club; Second Chance-Last Opportunity; Mothers Helping Mothers; Meals on Wheels.
Many members of our congregation devote considerable time and energy on behalf of a range of local community organizations.  Won't you be a part?
 If you are interested in volunteering, please contact Alice Blueglass at (941) 383 4899 or namablue@comcast.net.